Drill chucks from BAER
Clamping force and concentricity in perfection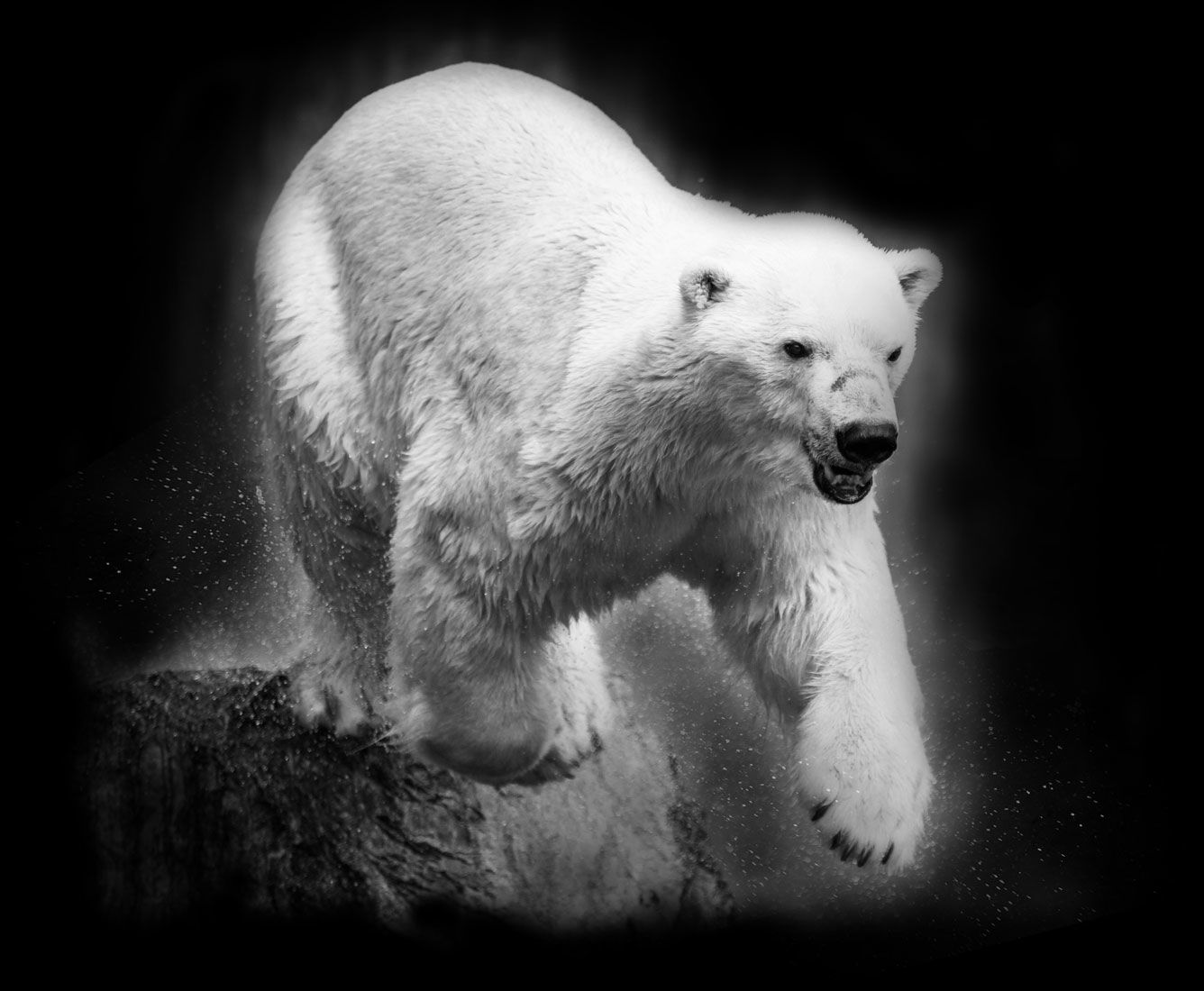 Drill chuck
BAER drill chucks - Reliable clamping force for every application
Drill chucks are required for holding drills and other insert tools. CNC drill chucks, drill chucks for hand-held machines, precision quick-action drill chucks, as well as tapered mandrels/insertable tangs, reducing/expanding sleeves, adapters and accessories are available here for you to choose from. BAER quality at a fair price.
Are you looking for a high-quality drill chuck for your drill? Then BAER Tools is the right place for you! We offer you everything a craftsman's heart desires, from CNC to precision keyless drill chucks to reducing/extension sleeves. Let our large selection convince you!
BAER drill chucks - top quality for various applications
Among the chucks, the 3-jaw drill chuck plays a special role. Since it is used on almost all drilling machines, many people are also familiar with it on the drilling machine at home. It describes the front part of the drilling machine in which various drills and other drilling tools can be clamped by means of clamping jaws.
Until the 1990s, keyed drill chuck, which is opened and closed with a key, was very popular. According to today's state of the art, however, mainly keyless drill chucks are used because they allow more precise clamping of tools and the tool change, i.e. clamping and unclamping, is quick and keyless. At BAER you will find the most modern models at fair prices.
Chuck for hand-held machine or pillar drilling machine and CNC machine
Before buying a drill chuck, you should always ask yourself for which machine you need it. At BAER Tools you will therefore find a wide range of drill chuck variants for the following models:
Hand-held machines, such as hand drills, cordless screwdrivers and hammer drills
Here it is important to note that the drill chuck for hand-held machines must be very sturdy, but still not too heavy. However, it is also the case that hand drills do not have highly accurate drives and the mounting of the drill chuck is not highly accurate either. They are often connected by means of a ½" UNF thread and then locked by means of a counter screw. As a result, the tolerance play of the thread can have an unfavourable effect on the concentricity. With plug-in connections, such as SDS-Plus or SDS-Max and ¼" hexagon, also called bit, for hammer drills and cordless screwdrivers, the concentricity is additionally dependent on the accuracy of the plug-in connection.
The following points can therefore be summarised:
Relatively light weight of the drill chuck
High robustness
Easy to handle, quick to open and close
Fixtures often have threads, such as ½" UNF or 3/8" UNF
Adapter options for hammer drills and cordless screwdrivers, such as SDS-Plus, SDS-Max and bit (1/4" hexagonal)
Runout accuracy is not high for handheld machines and is influenced by threaded connection and plug-in connections/adaptor solutions
Often drill chuck with locking for clockwise and anti-clockwise rotation is desired
"Fixed" machines, such as pillar drilling machines, bench drilling machines and CNC machines
Professional drill chucks for "fixed" machines differ from those for hand-held machines. Here, the connection between the machine and the drill chuck is mainly released via a taper and thus has a very high concentricity, which can be transmitted by the machine.
Column and table drilling machines, as well as the tailstock of lathes, usually have Morse taper holders, abbreviated as MK. On milling machines, lathes and CNC machines, steep taper (SK) and hollow taper (HSK) are often used to connect it to the chuck. These adapters are called taper mandrels , because on the one hand they have the taper receptacle for the machine and on the other hand they are connected to the drill chuck via a short taper.
Drill chucks for fixed machines are only suitable for clockwise rotation and are significantly heavier and more accurate in processing in order to clamp drilling tools very precisely and to be able to transmit high forces.
The following characteristics distinguish a drill chuck for stationary machines:
High concentricity due to taper mount with the machine
High own weight, as high precision and force absorption is desired
Only suitable for clockwise rotation
Self-centering and reclamping (self-clamping)
fast opening and closing and easy tool change
At BAER you will find drill chucks for pillar and bench drilling machines as well as CNC drill chucks and many other variants for fixed machines. Please feel free to take a look at our extensive product range.
High concentricity - Important for your drills and work results
One of the most important points when choosing the right drill chuck should be the concentricity. High-quality drill chucks are characterised by a high concentricity. Only if the concentricity is accurate enough can you drill a 10 mm hole with a 10 mm drill bit and not a 10.2 mm hole.
If the drill chuck does not drill accurately, lateral forces are created that damage it and reduce its durability. The drilling tools, drills, countersinks etc. last much longer at high concentricity and become blunt much later.
When buying a drill chuck, it is absolutely recommended to make sure that it has a high concentricity. We at BAER Tools guarantee concentricity with unique quality that is something to be proud of!
High clamping force - Our chuck holds the drill bit firmly
Good drill chucks hold the drill bit firmly and hold it even tighter when actuated. This is due to the rapid clamping effect that good chucks bring. This allows higher torques to be transmitted and prevents the drill bit from spinning and jamming.
Quality that convinces - We meet the highest standards!
BAER drill chucks are made of high-quality steel and all relevant parts are hardened to guarantee maximum durability. Despite high quality, it is important that the drill chuck has a compact design. Our drill chucks do not require much space and are compact without sacrificing quality or concentricity.
Rounded off by beautiful design and knurled sleeves, drill chucks from BAER offer high grip and are therefore easy to open and close.
Compatibility - drill chucks suitable for many manufacturers
The size of the drill chuck is determined on the one hand by the clamping width, which usually ranges from 1 to 13 mm and from 1 to 16 mm, and on the other hand by the connection to the machine or the adapter/morse taper arbor.
Both inexpensive and expensive machine manufacturers occasionally have to replace the drill chuck because it either wears out, is too inaccurate at the factory or becomes less accurate with wear.
Our BAER drill chucks are compatible with machines from all major manufacturers, such as Bosch, Scheppach, Makita, Einhell, Metabo, Black+Decker, Flott and many more. Hand drills usually have threaded sockets with the size ½" UNF (approx. 12.7 mm diameter) or 3/8" thread (approx. 9.5 mm diameter). Stationary drills usually have morse taper mountings, such as MT2, MT3, steep taper etc.
By means of an adapter, the drill chuck can also be operated with hammer drills (SDS-Plus and SDS-Max) and with a ¼" bit adapter also with cordless screwdrivers. The drill chuck can also be used with a core drill via a Weldon shank.
Buy drill chuck at BAER
Buy your drill chuck at BAER and benefit from outstanding quality at a fair price. We offer you only the best of the best - we guarantee it! Do you have any questions about BAER or our product range? Then don't hesitate to contact us via our contact form or by phone. We are pleased about your interest in our family business, which has been in existence for 40 years, and will be happy to meet you with professional advice and high-quality products.